Community Resources to Families: Family Futures Resource Network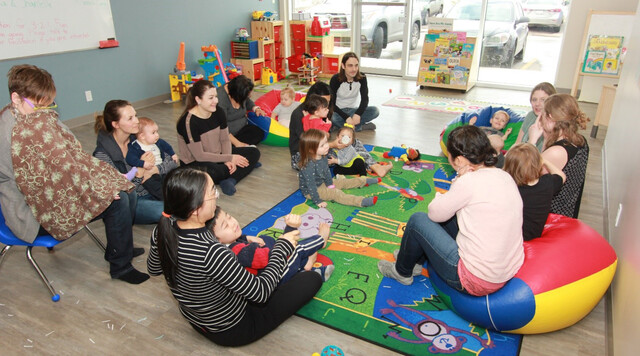 Family Futures Resource Network is a community-based non-profit that provides information, education and support to infants, children, youth, parents, caregivers, and families. The agency provides free or low-cost programs, groups, in-home support, one-on-one support, special events and summer camps.
Early childhood and parenting education programs offer parents and caregivers opportunities and experiences to strengthen their parenting and support their children's social, emotional, physical, and intellectual growth. Older youth programs and services use leading research and practices to increase social and life skills such as problem-solving, friendship building, anger management, communication, and emotional self-awareness, for youth up to 18 years. With home visitation services, trained Family Mentors provide families with information and support to improve their parenting techniques and provide a safe, nurturing environment. While some families need support with child development information, other families need targeted support to help overcome significant adversity.
With over 20 years of experience, the agency is a designated Family Resource Network hub in SE and SW Edmonton, providing prevention and early intervention programs and services. As a hub, the agency acts as an anchor organization to support families in navigating service systems and accessing community resources. Spokes are the formal recognition of these partnerships, connected to the hub, to ensure a continuum of services for infants, children, youth, parents, and caregivers.
With the hub and spoke design, agencies like Family Futures and The Family Centre can easily connect the community to further services. These partnerships are a coordinated effort to help families and individuals thrive and grow. Family Futures regularly makes referrals to The Family Centre's Roots and Wings program for families who experience significant adversity. With these close working relationships, families can benefit from even more seamless and meaningful services no matter the level of support needed. 
For more information or a list of programs currently offered, please visit www.familyfutures.ca