Free webinars on building healthy workplaces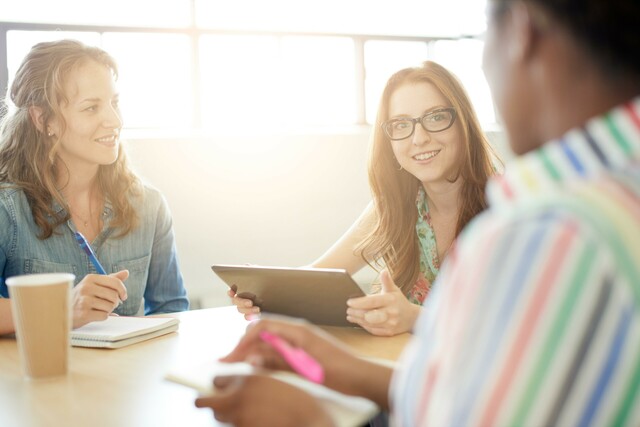 Are you ready to re-open your organization?
A critical element of a robust re-opening strategy is being prepared to support employees returning to the new workplace environment that awaits them.
We will continue to face challenges as a result of COVID-19.
Building healthy workplaces now will position organizations to emerge stronger as we begin to return to an evolved workplace environment.
WHAT YOU WILL LEARN? 
This webinar series introduces participants to Positive Workplace Practices that promote wellbeing, engagement, and thriving among employee teams.
WHO IS THIS WEBINAR FOR? 
These free webinars are open to everyone. The sessions will support business leaders, managers, and members of workplace teams in the development of their re-opening plans focused on workplace health and wellbeing.
SESSION 1: MENTAL FITNESS PRACTICES | Tuesday, June 2, 11.30 - 12.15 PM
Session 1 introduces participants to the key conditions essential for fostering healthy and positive workplaces. The creation of these conditions is discussed in terms of the Mental Fitness practices in promoting wellbeing, engagement and thriving in workplace teams.
SESSION 2: TEAM RESILIENCY PRACTICES | Tuesday, June 9, 

11.30 - 12.15 PM

Session 2 introduces team resiliency practices that are essential for building on the Mental Fitness practices outlined in session 1. Resiliency practices assist workplace teams in navigating and moving forward through times of change, challenge, or transition.
SESSION 3: POSITIVE LEADERSHIP PRACTICES | Tuesday, June 16, 

11.30 - 12.15 PM

Session 3 focuses on the use of Positive Leadership practices for promoting and sustaining healthy and effective teams. Five areas of leadership development are examined based on recent innovations and evidence from the positive psychology domain.
SESSION 4: MEASURING AND BUILDING POSITIVE WORKPLACE ENVIRONMENTS | Tuesday, June 23, 

11.30 - 12.15 PM

Session 4 places emphasis on the value of measuring and developing plans for enhancing wellbeing and resiliency in the workplace. The use of the Mental Fitness and Resiliency Inventory (MFRI) to measure and align resources for the promotion of positive workplace practices in daily routines and interactions is presented.
PRESENTERS
Gregg Taylor is Regional Director of Family Services Employee Assistance Programs (fseap), a Registered Clinical Counsellor and Chartered Professional in Human Resources (CPHR). He is a leader in workplace mental health and wellness with specializations in Psychological Health & Safety in the Workplace, Workplace Mental Health & Wellness, and evidence-based positive psychology practices that contribute to healthy and effective workplaces. Gregg and his team at FSEAP provide services that result in healthy, resilient employees and positive, productive workplaces.
Dr. Bill Morrison is a counselling psychologist, author and recognized national speaker in mental health and positive mental health for school and workplace environments. Dr. Morrison was named among 150 Leading Canadians for Mental Health in 2017, receiving the Centre for Addiction and Mental Health (CAMH) Difference Maker Award.
REGISTER
Register for these webinars at: fseap.ca/webinars