LGBTQ+ Resources: The Rainbow Pages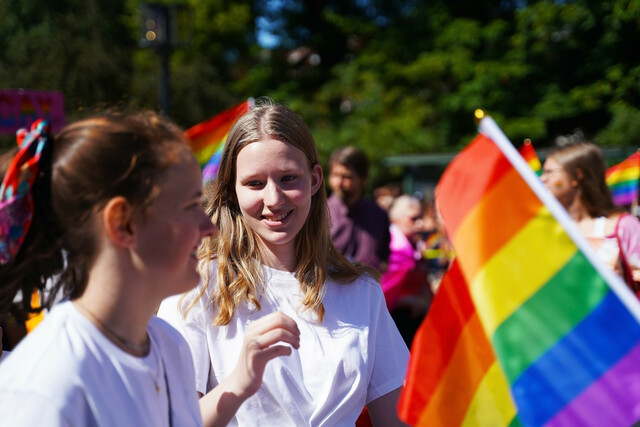 Transitioning into adulthood can be tough. Finding resources shouldn't be!
We are excited to announce the release of The Rainbow Pages Edition 6.
The Rainbow Pages is a resource guide developed by The Family Centre to provide the 2SLGBTQ+ youth and the youth-serving community with a consolidated guide of support available in Edmonton. 
Edition 6 includes supports, activities, terminology, and informational resources for youth in our city.   
Whether you're certain about your gender identity and sexual orientation or are still figuring it out, The Rainbow Pages can help!
The resources within this guide are intended to meet the needs of a broad audience. Some content is intended for mature youth. Please review the content before sharing resources with youth.
Visit therainbowpages.ca to learn more and to discover services in our community.
You can also order hard copies of The Rainbow Pages through our website.