Little Turtle's Story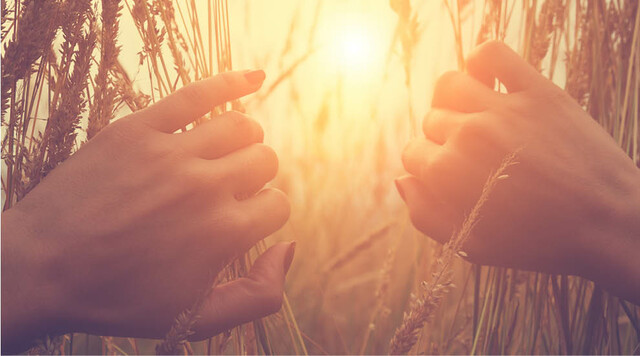 "In the story of Little Turtle, a little turtle goes in and out of their shell. All my life, I've always been in my shell, and I've never been able to come out. Little Turtle is a name gifted to me by an Elder." she explains the significance of her alias for this story. She believes this is the best name for her as it represents her traumas, challenges, and recovery.
Little Turtle has short-term memory loss and has struggled with addiction for 19 years. She also had difficulty in keeping a job while raising her twins by herself. Besides these obstacles, Little Turtle also experienced abuse. She has also been dealing with toxicity in her family.
"My family members have alcohol-misuse tendencies," says Little Turtle. These issues made her feel burdened to move forward positively.

"I have fought all my life for my independence, and I've lost my independence through family members," Little Turtle shares.

"I am trying to break free from all that, get my independence back, and stand up for my rights," she adds.
Little Turtle has now been keeping her ground and starting to feel more confident. These are all results of her attending counselling sessions with The Family Centre's mental health therapist, Lorian.
"Lorian has always been by my side," shares Little Turtle. "She communicates with me to give me strength and to deal with the daily challenges I'm going through with certain people in my life," she explains.
Lorian is Registered Canadian Art Therapist.  She created therapy sessions that involves lots of art activities for Little Turtle. Little Turtle shares that making art helps her handle her short-term memory loss. They draw pictures, play with sand, and colour during their counselling times to express Little Turtle's feelings in a healthier way.
"My story and my life have changed for the better. I'm not the turtle that was in the shell for 35 years. I'm coming out, and I'm not afraid. I am stronger and more confident," she says proudly. "I am able to find the supports that I need to deal with my family," she adds.
Little Turtle realized that she is better with establishing boundaries with other people. She thinks this is because of working with a mental health therapist. "I am grateful for my doctors, my support – Lorian, and The Family Centre for helping me realize that I do not have to be afraid. I can write notes to that person and tell them how I feel," she says.
After going through lots of hurdles, Little Turtle is ready to close that chapter in her life. She wants to focus on her hopes and dreams. "To have my life back is the greatest gift I could give to my mom," Little Turtle honestly shares. "She wants me to be free and shine; that's exactly what I'm planning to do."
Little Turtle happily shares that she has a permanent part-time job. She has been working for this organization for two years now. She is getting her life back and is able to fulfill her dream of being free.
She would love people to reach out for support so they could overcome their addiction and other life struggles. "Do not be afraid. Reach out for support. Don't let anybody hold you back."