Mary's Story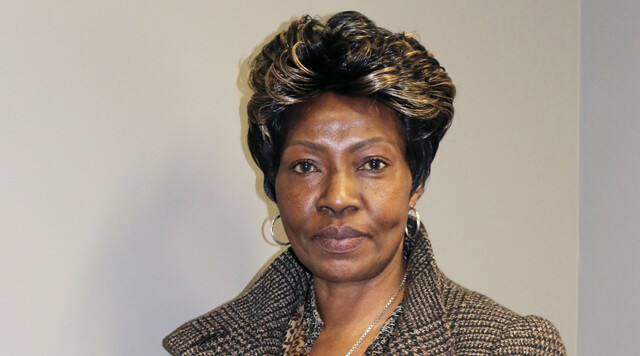 Mary was but one of the people drastically affected by the Fort McMurray forest fires. She lost her job that supported her and her stay-at-home husband in Edmonton. Mary was then forced back to Edmonton, a city she was not familiar with. Shortly after the fire, her husband decided that he was going back to Africa without her. Mary then had to take care of her nine-year-old grandson without a job or any savings.
Mary received custody of her grandson when he was two months old. Her daughter gave birth at a very young age and abandoned him so his grandparents were all that he knew. He began to notice that Mary was struggling with loss, grief, and financial burdens. "He was seeing the situation that I was in around that time. I was sad, I was depressed, and he knew that I was going through so much and that I needed someone for support" says Mary.
At school, Mary's grandson noticed Kun, a Roots & Wings Worker who was helping other parents. He learned more about what she did, told Mary about her, and connected the two together.
"Kun came into my life at the right time, the time I needed support." Within one hour of their first meeting, Mary knew that Kun was going to help bring change into her life.
Mary had lost most of her belongings in the fire and felt that she had nobody. She didn't know where to start. Kun assisted Mary with her basic needs, introducing her to the food bank, and helping her get clothes. Kun provided rides making sure Mary could get to and from doctors' appointments.
Kun also brought Mary to The Family Centre where she received counselling. Counselling helped Mary realize that she had been in an abusive marriage. She would always cater to her husband's wants and desires and put herself last. Now, Mary wants to set herself as an example. She wants to educate other women to speak up and to not accept abuse. "If I hadn't met Kun, I wouldn't have ever had the courage to pass this information on to anyone."
As an African woman, Mary never opened up to her family or community. She felt a great deal of shame and embarrassment that her husband had left her after thirty years. However, Mary is happy that she has learned to be open and to talk to people about her feelings. Opening up to her grandson about the situation has helped him as well. All the aggression issues that he was experiencing at school have stopped.
Mary is now able to see a future filled with light. She will be going back to school to become a Medical Device Processing Technician. She plans to get another career, take care of her grandson, and buy a new place to call home. "This is an opportunity I will never forget, ever."
Recommended services and resources:
Read more inspiring stories here