3 Fun Snowy Day Projects for Children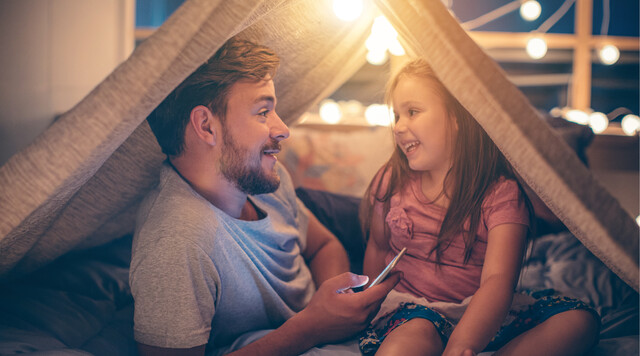 While children love nothing more than playing outside on a bright and sunny day, this always isn't possible. Something like a boatload of snow or rain can ruin the plans of your children and force them to stay inside where it is warm and dry. However, being inside doesn't need to be any less fun than being outside.
Thankfully, there are still many indoor activities that children can do to have fun even when the weather is less-than-perfect outside. This article is going to take a closer look at a couple of them.
Do some crafts
A fantastic thing for children to do on the days when they are stuck inside is to do some crafting. There are many crafts for kids that are a ton of fun and can allow your children to flex their creative muscles. They can draw, colour, make paper plate crafts, make slime, or do any of the thousands of other types of crafts. Allow them to choose the kind of craft they want to do, and they can be entertained and happy for a long time.
The good news for parents is that most crafts are affordable and don't take much gear at all. A simple trip to the store should give you access to everything you need from construction paper, safety scissors, googly eyes, paint, markers, glue, and tissue paper.
In addition to being fun, crafting also has several mental health benefits, assists with anxiety, and can help boost your mood.
Have an indoor scavenger hunt
If you want to take things a step further, a great way to spend a day indoors with your children is to create an indoor scavenger hunt. Come up with all the hints and prizes yourself, and you can be sure your child will be very excited to go on an adventure like this.
Make sure to get creative with not only the clues themselves but where you hide them. Of course, make sure they are still simple enough for your children to figure out. This will vary based on their age.
Also, do your best to give them a chance to try out the clues and hints on their own. It can be tempting to give them an answer to move them forward in the process, but it is important to let them work on solving the problem themselves. This scavenger hunt could be based on nature, or be related to a certain holiday or theme of your choosing.
Have them help with baking or cooking
Another fun project could be to have your child help with baking or cooking. They will feel happy to do so and will tell everyone that they helped make the meal or dish. Get them involved by helping them stir things, mix ingredients, measure ingredients or get things from the fridge or counter.
Not only will this be fun, but it will give them pride knowing that they create something delicious. Of course, you also need to be safe. Be sure to keep kitchen safety tips for children in mind and ensure they know the kinds of things they should.
In conclusion, any of these projects can be a great way to spend an indoor day with your children and still ensure they have an outstanding time.