COVID-19 Emergency Financial Supports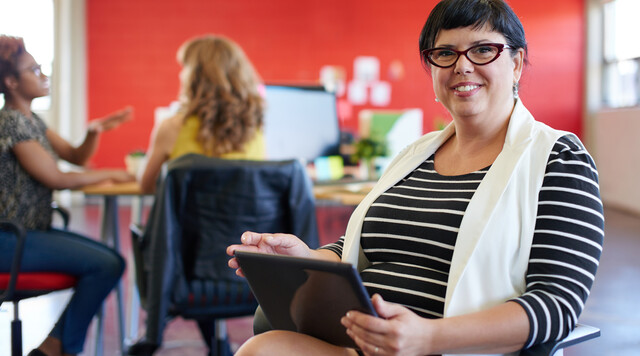 We are all collectively going through an unimaginable, challenging situation and some of us have been impacted financially more than others.
The resources below have been compiled from the City of Edmonton Earn*Save*Build newsletter. Earn*Save*Build is a monthly compilation of Financial Empowerment activities in the Edmonton area. We will keep all of these resources up-to-date to reflect the current and ongoing financial supports.
Federal Government Supports
Available if you:
have stopped working due to COVID19 and do not have access to paid leave or other income support.
have had to stop working and must stay home without pay to care for children that are sick or need additional care because of school and daycare closures.
have not been laid-off but you are not being paid because there is currently not enough work and your employer has asked you not to come to work.
earn wages through self-employment, including contract work and are otherwise not eligible for Employment Insurance.
This taxable benefit will provide $2,000 a month for up to 4 months and will be available starting in April. Get ready to apply by creating a CRA My Account today. Application details will be available through My CRA and My Service Canada, Prime Minister Trudeau announced the application process should be launched by April 6th.
The Canada Emergency Response Benefit will be accessible through a secure web portal starting in early April. Applicants will also be able to apply via an automated telephone line or via a toll-free number.
Service Canada has set up a dedicated phone line (1-833-381-2725) for those who are employed who cannot work due to illness, injury or quarantine to set up EI claims due to COVID-19.
Important information:
The one-week waiting period for EI sickness benefits will be waived for new claimants who are quarantined so they can be paid for the first week of their claim
A new dedicated toll-free phone number will be established to support inquiries related to waiving the EI sickness benefits waiting period
There is priority EI application processing for EI sickness claims for clients under quarantine
People claiming EI sickness benefits due to quarantine will not have to provide a medical certificate
People who cannot complete their claim for EI sickness benefits due to quarantine may apply later and have their EI claim backdated to cover the period of delay
Application process
Gather supporting documents – You must have your records of employment (ROEs), but a medical certificate won't be necessary for those who have been asked to self-isolate or quarantine. Service Canada advises people to apply right away even if you don't have these documents as you can send them in later.
Complete the online application– This includes making sure you have: the names and addresses of your employers in the last 52 weeks, the dates employed with each employer and the reasons you're no longer employed, and personal information including mailing address, Social Insurance Number (SIN), and banking information.
Provide supporting documents- You can visit My Service Canada Account (MSCA) to view ROEs that have been issued to you by past and current employers.
Receive access code by mail – Service Canada will mail you a benefit statement, which includes a 4-digit access code. You need this code and your SIN to get updates about your application and to complete biweekly reports.
Review your application status
If you have already completed the application for EI sickness benefits whether you are sick or quarantined and would like to have the one-week waiting period waived, call the new toll-free phone number below. It is important to note that no other request will be actioned on this phone line. We will act only for sick or quarantined clients affected by the COVID-19 for which the application for sickness benefits has been filed.
Telephone: 1-833-381-2725 (toll-free)
Teletypewriter (TTY): 1-800-529-3742
Important notice: Service Canada offices are changing how you can access their services. You should apply for Employment Insurance and Pensions online. You must submit Social Insurance Number requests by mail.
All Canadians have until June 1, 2020 to file.
Canadians owing this tax season will have until August 2020 to pay their tax bill. 
Canada Revenue Agency will temporarily recognize electronic signatures, effective immediately, to reduce the necessity for taxpayers/tax preparers to meet in person and administrative burden, effective immediately. This provision applies to authorization forms T183 or T183CORP.
Individuals who qualify for the CVIT programs can also use the File my Return Website 

The Canada Revenue Agency (CRA) will continue to offer this free service for the 2019 tax‑filing season to help eligible individuals with low or fixed income do their taxes.
With the File my Return service, eligible individuals will be able to file their income tax and benefit returns simply by giving some personal information and answering a series of short questions through an automated phone service.
File My Return is free, secure and easy to use. There are no paper forms to fill out or calculations to do.
Individuals with questions about the File my Return service can call the CRA's individual tax inquiries line at 1-800-959-8281.
The CRA encourages individuals who expect to receive benefits under the GSTC or the Canada Child Benefit not to delay the filing of their return to ensure their entitlements for the 2020-21 benefit year are properly determined.
The following sites are currently listed with 211 as offering income tax support. Please call first to verify availability.
The Canadian Arab Friendship Association, 780-473-7241 by appt. only for 55+ and Newcomers. 
Fred with Adom Savings and Investments: 780-434- 5178 by appt only. 
Shaama Centre, 780-465-2992: is not doing taxes now but will take phone numbers and call people back when they are resuming in-person tax filing (329 Woodvale Road West) 
Alberta Government Supports
Eligible working Albertans can receive a one-time emergency isolation support payment of $1,146 if they are required to self-isolate or are the sole caregiver of someone in self-isolation and they have no other source of pay or compensation.
You are eligible for the emergency isolation support program if you:
have experienced total or significant loss of income and are not receiving compensation from any other source because you:

have been diagnosed with COVID-19
have been directed by health authorities (Health Link 811) to self-isolate
are the sole caregiver of a dependent who is in self-isolation
You are not eligible for this program if you:
were not working immediately before you were advised to self-isolate
can work from home
are not experiencing a significant loss of income as a result of self-isolation
are currently collecting other forms of income support or employer benefits while self-isolated, such as:

workplace sick leave benefits
are staying home to care for a dependent who is home for a reason other than self-isolation
reside outside of Alberta
The one-time payment is intended to bridge the gap until the federal emergency payments begin in April. You only need to apply once and then it will be replaced on April 1 with the Canada Emergency Response Benefit.
How to Apply
Go to Service Alberta and create a My Alberta Account online ID. Sign into the MyAlberta Emergency Isolation Support system using your verified MyAlberta Digital ID (MADI) account to complete the application.
If you don't have a verified MADI account, you can sign up during the application process using your Alberta driver's license or ID card number to confirm your identity.
You do not need to wait for the mailed verification code to complete your application.
The application link is receiving a high volume and you might get a notice when you apply, that it is currently unavailable: this is being worked on and will hopefully be resolved soon
If you need help completing your application, call Alberta Connects at 310-4455, open 7 days a week from 8 am to 8 pm. Please be patient as call volumes may be high.
If you are not eligible for this program, other supports are available:
Employment Insurance – the one-week waiting period has been waived for people in self-isolation
Utility payment deferral - call your utility provider directly to arrange for a 90-day deferral on all payments. To learn more, click here
Student loans repayment deferral - a six-month interest-free moratorium will be placed on all student loans starting March 30
Deferrals on ATB lines of credit and mortgages for up to 6 months
Deferrals on 2019 tax returns until June 1, 2020