Elaine's story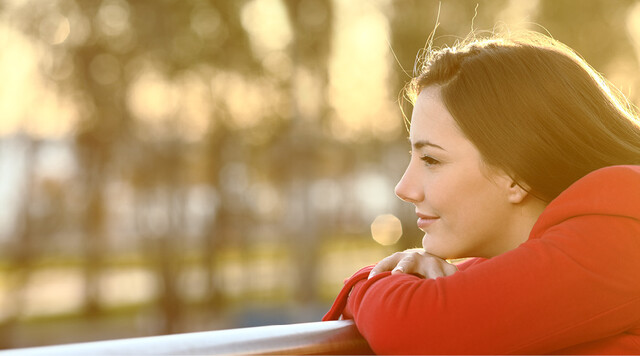 Elaine has been seeing a mental health therapist at The Family Centre for five months, but coming in for the first appointment was not easy for her. "I sat in the parking lot for 40 minutes and did some soul searching before I decided to come in. I thought surely I could figure this out on my own. I am a professional; I am a strong-minded individual," Elaine remembers.

"I came in for my first appointment because I knew I needed a change. I didn't even know where to start to explain my story. I think I even said 'I don't know why I am here.' I felt like I was having an anxiety attack, I'm telling a perfect stranger what I'm dealing with. I thought my struggles are just words to somebody else, so it was hard to express them. By the end of the session, I felt that my therapist Andra understood me, which surprised me. We had a connection, and that brought me back the second time," Elaine says.

Elaine decided to take counselling because her home life had escalated to the point where she didn't know how to help herself any longer. "My husband is a severe alcoholic, and when he lost his job, everything escalated. My job changed as well, and I was at home more, so I was more exposed to that toxic environment. It was just a really bad place to be. I felt like I was surviving each day, handling the next crisis that he was throwing at me. I was hiding my life and keeping secrets because I didn't want to be judged. There was darkness in my life," she says.

In the five months, she's made significant progress. "I might have walked through the doors because of my husband, but in fact, we haven't even talked about him very much. I've come to know that my husband's behaviour was not my responsibility to control. You can only control your own decisions and feelings. Counselling helped me to look at myself and my core values and what I want for myself. I honestly haven't even considered myself in years, so that was a journey in itself," says Elaine.

"You don't even realize how bad it is - you're in survival mode and it becomes your normal - until you get some breathing room. I had allowed the chaos to simply control every aspect of my life - sleep, mental abuse, emotional eating was just to name a few... Now I'm in control, and I am focused on me. I'm in a better place and not in such negative, sad existence. I had to make some really hard decisions that I had been avoiding for at least ten years. Being reminded about what I believe in gave me the strength to move forward with those decisions. For example, I decided to sell the house, which was huge. It's amazing to have the strength to finally stand up for myself and take control of my future," she shares.

Elaine started a healthy eating program at the same time as therapy and says she's been sticking to her plan and lost 34 lbs. so far because of the mental support. She also says she has more energy, handles work life better with greater clarity and connects with her friends and family more. As for her plans for the future, Elaine says she wants to enjoy travelling and taking the time for her family and simply being a grandmother.

"I know that my life is only beginning to change. I know I have so many things to change, but I am on that journey. Now looking back it was like I was frozen in the past ten years of my life. I was avoiding some really hard decisions that I needed to make. In this short time, all the changes that I have accomplished, I can only contribute to counselling. There's been a physical, emotional, and psychological impact on my life. I would have never thought it was possible before walking in through these doors. This has also helped my husband and now he is in treatment," she says.

Says Andra, Elaine's therapist, "Elaine has made huge inroads in a very short time, and that speaks to her strength."

When asked what she would tell others in a similar situation, Elaine becomes very emotional. She says, "Have the strength & courage to walk through the door. There's help that you can't even imagine possible. Your future will certainly change. You don't have to be defined by your past. Have that faith and courage to get help. Counselling is for everybody, all walks of life."
If you feel like you need someone to talk to, connect with us.
Helpful resources for people struggling with mental health concerns:
Depression, Anxiety, and Healthy Relationships Support Groups