The Family Centre's Annual Report 2021/2022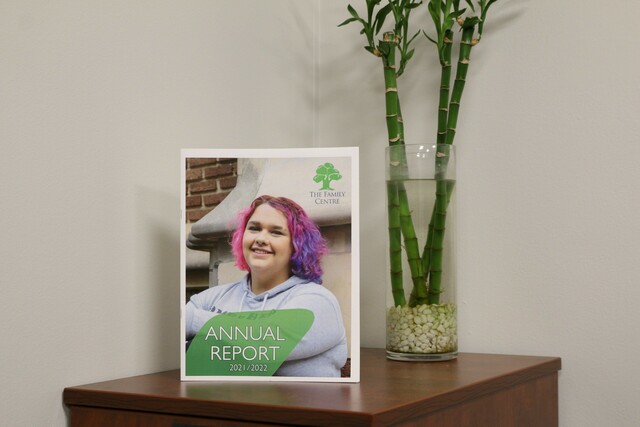 Our Annual Report 2021/2022 is now available!
The Family Centre has been supporting families and all people for 80 years! That's 80 years of overcoming challenges and improving people's overall well-being.
Here are some highlights from last year:
We supported 8,384 people through our Counselling services. That's 47,857 hours of counselling!
The Ministry of Children Services invited us to provide Rapid Access Counselling to Family Resource Networks provide-wide
96% of our clients felt safe, and 94% felt like our employees really listened to what they wanted to accomplish when receiving services
We won United Way's Funded Partner Campaign Award, which is awarded to a funded partner that showed dedication in executing the employee giving campaign
Despite the challenges of the past few years, we have stayed committed and dedicated to delivering service to all children and families.
Please take a look at our client success stories, employee recognitions, and accomplishments from the past year.