Four tips to help step-parents bond with their step-children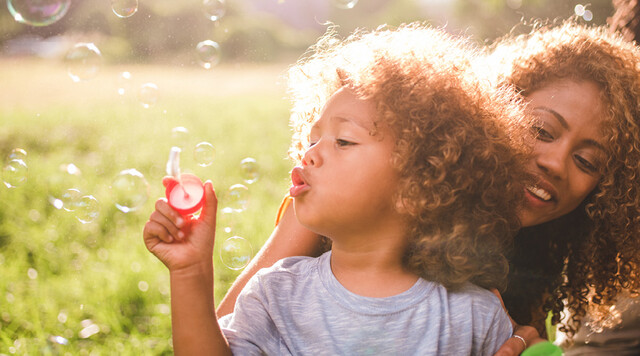 Blended families are more common than ever as people with children connect with new partners after divorce or separation. Blended families will likely face more challenges—whether it's complicated schedules, sibling conflicts, parenting styles, or issues with ex-partners. One of the biggest challenges that blended families face is the issue of step-parents bonding with their step-children. Our Community-Based Mental Health Therapist, Andrea Thrall, gives four tips to help step-parents bond with their step-children.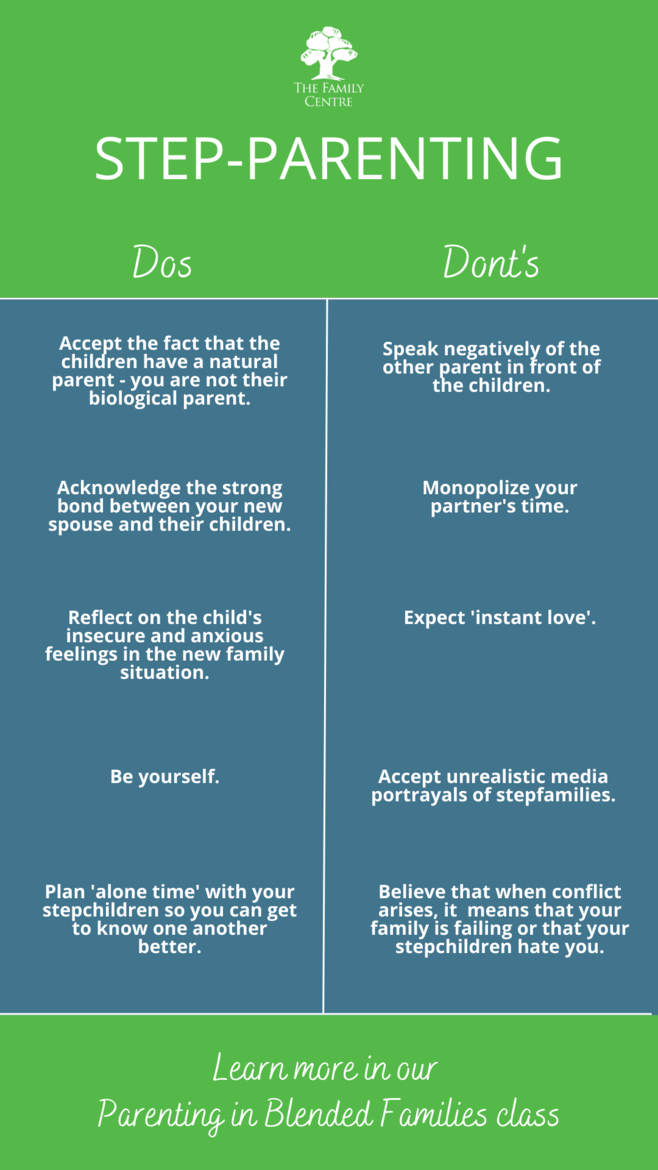 1. Take it slow.
Remember to take the relationship with your step-child slowly and allow time to become more comfortable with each other. This takes the pressure off of the step-parent (and child) to instantly love each other, and allows the relationship to naturally develop. Follow the child's lead with regard to pacing the relationship. If the child shows signs that they aren't wanting as much connection, respect the child's message and provide them with space. Communicate a message to the child that you are available for connection when they are ready. Remember that the goal is a lifetime of relationship—it may take years before you and your step-child have a strong relationship.
2. Define roles.
Communicate to the child that you care about and respect their biological parents and that you are not there to take over as a parent. Consider defining your role similar to that of a supportive, caring aunt or uncle as this will reduce potential tension when it comes to disciplining the child.
3. Get to know your step-child.
Learn about their interests, strengths, hopes, and dreams. Getting to know who your step-child is will help build your connection and strengthen your bond. Remember that your step-child is a unique person with an individual history. If you have children of your own, avoid comparisons, as this has the potential for hurt feelings for both your child and your step-child.
4. Look for the positive in your step-child.
When we bring conscious attention to the positive aspects of an individual, our feelings of warmth and respect grow. These feelings often translate into warmth and affection in the relationship.
Learn more about our Parenting in Blended Families class