How All In For Youth Helps Edmonton Students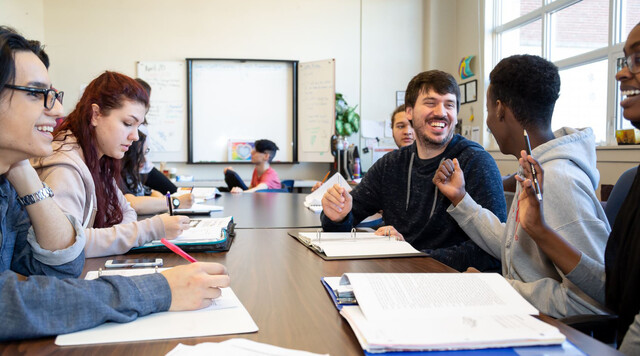 High school graduation is a critical milestone in gaining employment. We all benefit when everyone graduates from high school. The estimated cost to Albertans with respect to health, social assistance, and criminal justice for a student who does not complete high school is $29,200 per year - for the rest of their lives.

All in for Youth (AIFY) is a partnership of 10 Edmonton organizations to support high school graduation. AIFY offers success coaching, family supports, mental health therapy, mentoring, and nutritional supports – for a cost of only $1,250 per student, per year.

When schools were closed in March, AIFY donated laptops, provided internet, delivered food, and supported students' and families' mental health, relationships, and coping. 
Continue reading and listen to The Well Endowed podcast on All in for Youth to learn more about AIFY and to meet two students who have participated in the program. 
You can also visit this page to learn more about AIFY and The Family Centre's partnership.
If you are looking for youth resources, click here.
Recommended readings: