How to Create a Calm, Relaxing Home Environment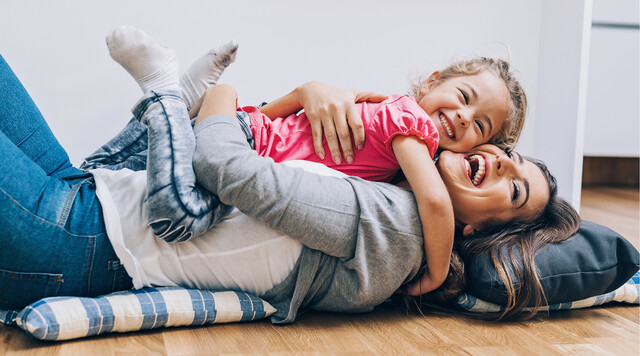 Stress is part of life, but we all need balance. Your home can be the counterweight to your daily stress. Decor, color, light—they all affect how you feel in a room. If used thoughtfully, they can soothe your nerves, calm your mind, and open the door to better communication and quality time spent with your family. Some require consistent effort while others are a one-time change that can make all the difference. The effort is worth the psychological benefits of less stress. If you find it challenging to manage your stress, consider talking to The Family Centre's mental health therapists or attending one of their self-improvement classes.
Get Ahead of Clutter
Clutter does more than trip your feet, it trips your mind too. In some circumstances, clutter can increase levels of the stress hormone cortisol. It affects people of all ages but has a bigger impact as you age. That's probably why it's not as much of an issue for children as it is for their parents. However, that doesn't mean everyone shouldn't be involved in the declutter process.
Declutter room by room. Have three boxes or bags labeled throw, donate, and keep. You can also organize as you declutter. Baskets, bins, and other storage containers can help you stay organized and prevent clutter from accumulating. 
Establish a Cleaning Routine
Once you've decluttered and organized, the upkeep can be the hardest part. We suggest developing a cleaning routine based on your family's schedule. Make a list of the daily tasks like vacuuming or wiping down the counters. You can create a chart or simply assign certain tasks to each family member. Rotate tasks through your family members so everyone takes a turn on the most unpleasant jobs.
For weekly or monthly tasks, make a chart and write in these tasks on specific days. You can include them in someone's assignment or divvy them out as they come up. If both you and your partner work, you might designate the days you're both home to do laundry or divide out duties on alternating evenings. 
Think About Color
Color affects the way you think and feel. That's one reason that cool neutrals are so popular. They don't overstimulate the eyes and act as a blank canvas. You can use color throughout a room to create a mood or atmosphere.
Energize your family room with splashes of yellow or calm it down with hints of green. Think about the feeling you want to create in the space then use color accordingly.
Embrace Nature
Nature, well, naturally calms and soothes your mind and body. A walk in the great outdoors has the power to reduce rumination, the thought pattern that contributes to depression. A regular view of nature through a window can reset the brain's ability to concentrate. Those same benefits can be found in your home when you bring nature indoors.
The obvious solution is houseplants. Their color, shape, scents, and textures don't hint at nature; they are nature. There are varieties that act as natural humidifiers and others that clean the air of biotoxins. Based on your climate, you can choose those species that thrive and give your family a health boost.
Plants might not be for everyone. Thankfully, textiles made with natural materials and artwork inspired by and depicting nature can have similar psychological benefits. Jute rugs, linen-covered couches and pillows, as well as brick and stone are all the nature your brain may need to relax.
You can't avoid all stress, but you can create conditions that help manage it. A home that's free of clutter, full of color, and accented with nature can easily become your retreat from a high stress world. Start small and keep working towards your goal of a calm, soothing home.
Nisha Miller
Lifestyle Editor | FamilyLivingToday.com
Nisha@FamilyLivingToday.com
Family Living Today is a free resource for families, providing everything from in-depth product reviews to expert advice. Our articles and guides are written by industry experts and backed by in-depth research and analysis.
Recommended readings: