The Family Centre participates in BarnRaise Edmonton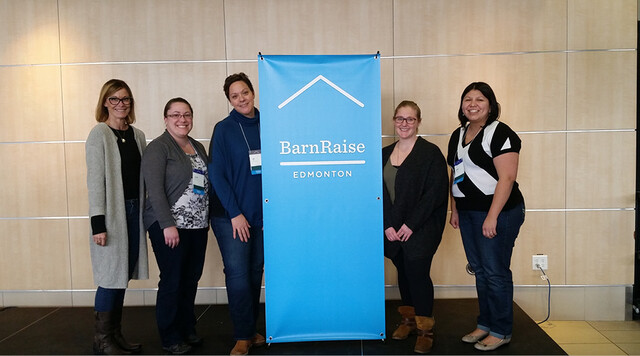 How to improve early childhood development for a poverty-free future in Edmonton?
This question was the challenge at BarnRaise. BarnRaise is a conference that brings together community organizations, design facilitators, and participants to collaborate and create viable solutions to social problems.
Our team's specific challenge was to develop a prototype for young mothers to document their personal stories in creative and positive ways. After three days of brainstorming, collaborating, and listening to incredible speakers, we left the conference with tangible ideas and inspired minds.
We look forward to seeing all the exciting concepts created at this conference come to fruition! The participating organizations at BarnRaise included The Family Centre, Bissell Centre, E4C, Norwood Child and Family Resource Centre, ABC Head Start, Macadamian, Berlin, Panorama, The Action Lab, and Doblin. To learn more about this event, visit this