How The Family Centre Employees Celebrate Canada Day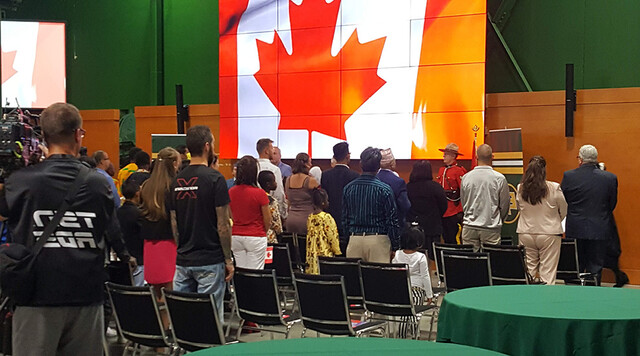 Happy Canada Day!
It is a day where Canadians across the country show their pride, history, culture, and achievements!
This year, we want to share a piece of our employees' stories who migrated to Canada and received their Canadian citizenship. We asked them what does being a Canadian mean to them, what they love most about being a Canadian, and how they celebrate Canada Day.
Diana
Diana, our Youth Liaison in the Neighbourhood Empowerment Team, says "being a Canadian [for me] means constantly striving to deepen my understanding of Canadian history, and taking responsibility for the future."
Diana feels incredibly privileged to be able to work and live on this land. She also feels lucky to be able to use her skills and knowledge to contribute to its betterment.
"As a Canadian-Romanian, I am still navigating this fresh identity and doing my best to balance my love and appreciation for my Romanian heritage while also celebrating the great freedoms and opportunities that come with being a Canadian citizen," shares Diana.
Diana's favourite part of being a Canadian is the feeling of belonging. "Even in spaces where nobody looks like me, I am still able to connect and build meaningful relationships based on shared values, hopes, and actions that need to be taken today to build a better future for us all."
Diana celebrates Canada Day by eating celebratory poutine, whether she is camping or enjoying a barbecue with friends (pre-COVID times).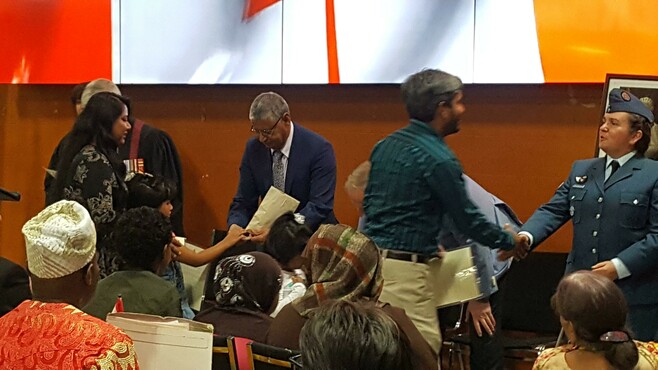 Mohammad
"I think I am in the best country in the world when I get asked about being a Canadian," says Mohammad, our Family Engagement and Kinship Support Services Supervisor. "[Canada] is a place that accepts you and respects human rights."
When we asked Mohammad the question, "what do you love most about being a Canadian" and he says without hesitation, "What's not to love?". Mohammad values the immeasurable beauty of Canada, both the nature and the people living in this country.
Mohammad celebrates Canada Day by roaming around Edmonton, specifically at the Legislature Building, with his family. Before COVID-19, he cooked barbeque and enjoyed it with his family and friends. He also loves watching fireworks!
"I migrated to Canada because I could not imagine a better place to live. Canada is not my second home anymore, it's my real home", says Mohammad.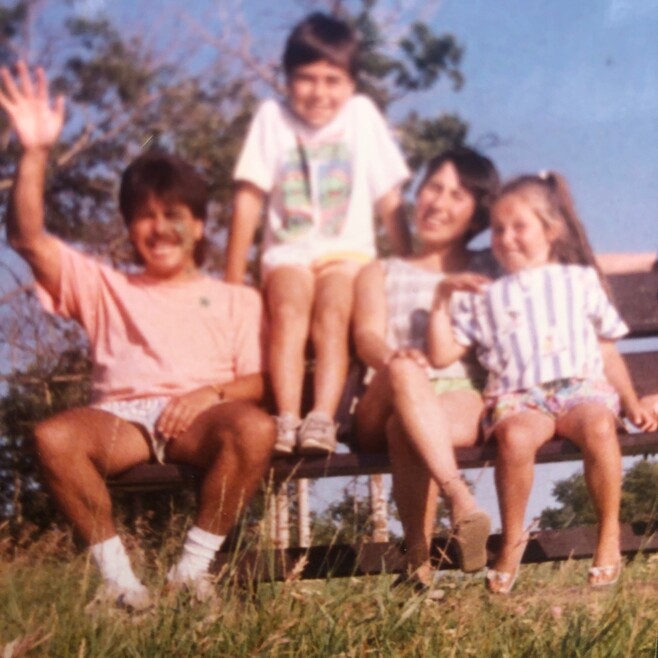 Oscar
Responsibility and loyalty – these are the first two words that came to Oscar, The Family Centre's Roots & Wings Worker, when we asked him what does being a Canadian mean to him.
"I am a firm believer that, as an immigrant, not only I have the right to enjoy the opportunities that this country offers to my family and me, but also that we have the obligation to get to know Canada's history," says Oscar. He wants to contribute by offering beneficial things to Canada and become an active citizen.
Oscar loves the people of Canada. "Canadians are always ready to help each other to support each other to overcome obstacles, and celebrate each other's success," Oscar adds.
He feels secure, respected, and an important part of what he calls - "my Canada". He says that Canada will not be Canada without himself, you, and the other 36 million of what he calls his "Canadian brothers and sisters".
"I believe that being a Canadian is not just a feeling, but I am [a real] Canadian," he says sternly.
Oscar celebrates Canada Day by getting together with family and friends, making delicious food, and reflecting back on their journey of moving from one side of the world to the other. "My family appreciates the difficulty and frustrations of migrating to Canada because we became mature and gained experience that helped us achieve our family dream," shares Oscar.
Oscar shares his love and hope for Canada, "I dream that one day you see me just as Canadian and you don't focus on my accent, skin colour, the way that I dress. I am a fellow human that respects and loves you. Canada is my homeland, my country, my family, and may God bless my Canada."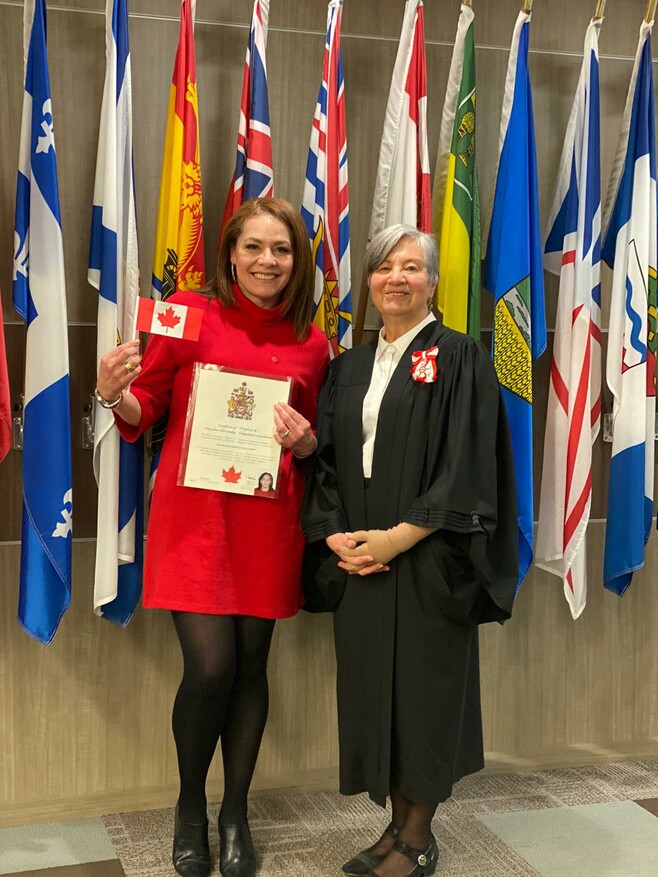 Yolima
Yolima, our Intake Worker at our Social Enterprise Centre, has learned a lot of personal values in being a Canadian. She says that she has learned the importance of acceptancing cultural differences and diversities within our Canadian society. "Being a Canadian Citizen makes it possible to achieve and go above and beyond my goals to succeed," she adds.
Yolima's most loved aspect of being a Canadian is that she can travel and have the opportunity to contemplate the natural wonders around Canada. During Canada Day, she loves to do outdoor activities like eating barbecue with friends.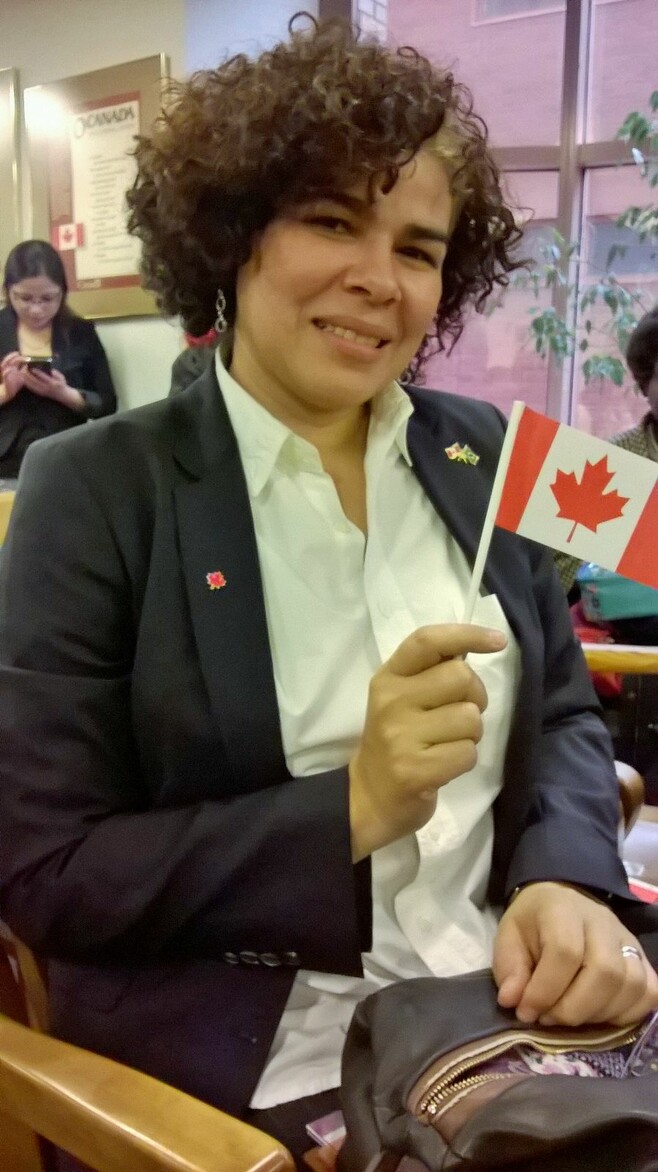 Ivana
The Family Centre's Counselling Support Specialist, Ivana, is proud to be a Canadian. "Being a Canadian to me means being proud of belonging to a country that respects and is willing to open its arms to all. It is like being part of a big family."
Similar to Yolima, Ivana loves the chance to see the great nature that Canada has. "[It's like] freedom," she adds. Ivana loves to soak up in the sun during Canada Day.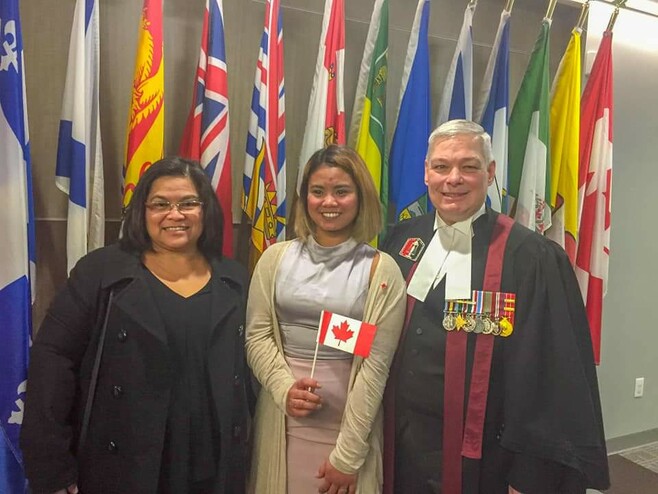 Jane
"Hope, experience, and growth – these are the words that come to my mind when I think about the meaning of being a Canadian," says Jane, Marketing and Communications Specialist. Jane grew up in the Philippines, and she is very proud to be a Filipino-Canadian because it opens so many doors for her to reach her dreams and to share the experience with her family back home. "It's like I get the best of both worlds! I get to help my family to come here if they want to and get to experience summer and winter!".
Jane loves the fact that Canada's health care system is on point. "I know this is kind of an odd answer to the question – what do you love most about being a Canadian – but this is such a blessing for a person who grew up in a country where doctor visits would cost a fortune." She hopes that her family can come here too so they can be in a safe, secure place.
Hiking, relaxing in the backyard with some barbecue, or swimming in the lake are the activities that Jane enjoys doing on Canada Day.
Educational classes for caregivers, individuals, couples, and organizations