JJ's Story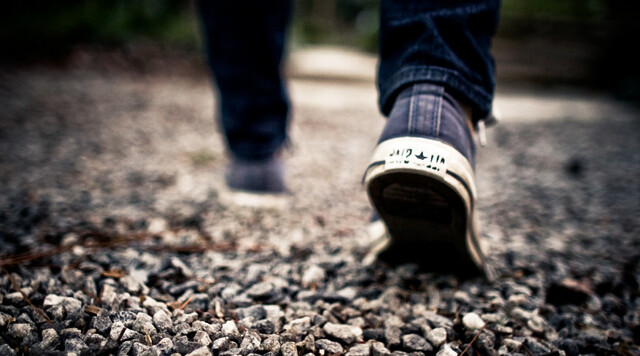 As a Success Coach, part of my role is to support students in developing healthy boundaries. This is something that JJ and I worked on extensively. When I first met JJ, they would leave class on a daily basis to seek support from me around peer relationships. Over time, this became a habit, and it seemed to me that JJ was using these meetings to avoid class.
Avoidant behaviour can indicate stress or anxiety. I wanted to begin addressing the underlying cause of the stress, anxiety and difficult peer interactions. To do this, I implemented strong boundaries with this student by letting them know that they would need to make appointments to meet with me from now on and those appointments would need to be before or after school or during lunch. As well, I supported the student to develop the capacity to determine if a problem they had was small, medium or large, and what type of support they should seek for each kind or problem.
This change slowed the frequency of JJ's visits. They began accessing my support for more complex issues, such as the dynamics at home and the ongoing fights they have with their grandma and sister. JJ also began to open up about their substance usage and skipping school. As well, the student shared with me that they were struggling with negative online social behaviour and was now being blackmailed online.
We were supporting JJ to develop healthy boundaries and empowering them to seek natural supports (when possible) — while creating a safe, non-judgmental space for JJ to talk about complex and difficult issues. Throughout this gradual process, JJ was ready to transition to formal work and goal setting. When we began our formal relationship, JJ had just found out that their father had terminal cancer  — struggling with the grief and impending loss of their father.
Despite much of our formal work happening during school closures caused by COVID-19, JJ made progress towards their goals. JJ and I would meet up for social distance walks, talk on the phone and text frequently to check in. JJ recently shared with me that their father passed away, but they are using all the tools and resources that they learned by working with me to cope. JJ has also been using the skills that we have practiced together over the last 2 years of informal work, and more recently, in our formal work. They shared with me that they have some really good days and some really bad days, but that they have come to the realization that using substances has not helped them to cope with their grief and that it ends up making them feel worse. This has motivated JJ to quit drinking and smoking. JJ has now set goals to do better in school when it starts back up in the fall and wants to lessen their substance usage and replace them with healthier coping strategies.
COVID-19 has changed the way in which we approach our practice, but it hasn't stopped the ability to find creative solutions to meet with our clients and to support them with creating healthy boundaries, positive self-care strategies, and meaningful relationships.