45 Activities To Do At Home During COVID-19 Restrictions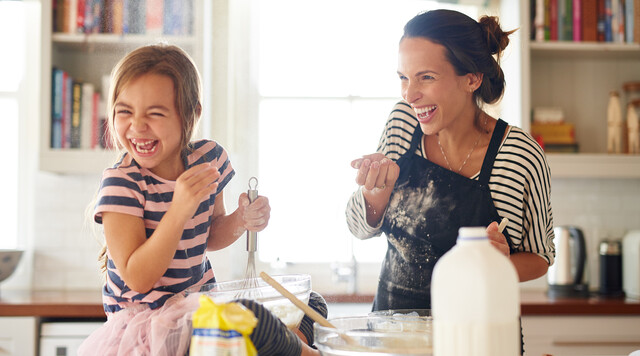 Are you getting bored at home, doing the same routines over and over? New experiences can make you happier. When you try something new, you might find an activity that you genuinely enjoy.  
Here are 45 ideas. Maybe you can find something to try with or without your children?
Create a book or start a journal or a blog. You can give daily drawing or writing prompts for your children.
 
Write letters or emails to friends.
 
Interview a family member. Your children might enjoy learning something new about people in their family.
 
Create a family tree. Ask your children to create any kind of tree they want and include anyone they consider family.
 
Learn and perform a magic trick.
 
Learn to play a new card game
 
Build one big structure out of all the building toys and other suitable items in your home.
 
Build a large fort.
 
Give each other crazy hairdos.
 
Learn about birds in Alberta and go for a walk to see how many you can find.
 
Try a new recipe. See Nomster Chef or America's Test Kitchen for kid-friendly recipes.
 
Learn about constellations and stay up late to stargaze
 
Watch a sunset
 
Look through old photographs. You could also make a scrapbook.
 
Arrange a show for the family. You could dance, play an instrument, improvise a skit with props, or write and act a play. Find outfits, too.
 
Create a movie. See these steps for making a short film or this tutorial for making a stop motion video.
 
Play charades.
 
Fill out this Covid-19 time capsule.
 
Do indoor bowling. You can create bowling set with water bottles and an indoor ball.
 
Play outdoor games such as spud, red light green light, sardines (reverse hide-and-go-seek), hopscotch, or jump rope.
 
Draw with sidewalk chalk.
 
Go for a walk or to your yard and look for bugs.
 
Have a scavenger hunt.
 
Read a book. See free online books at Many books.
 
Sign up for an online class. View classes that The Family Centre offers here
 
Listen to a podcast. You could try one of these for your child:

Wow in the world
Story pirates
Rebel Girls
 

Put on an audiobook for your child. Have you tried these?

Peace out: Short stories that help children calm down and relax by guiding them through visualization and breathing exercises.
Storyline online

Watch classic movies or a marathon of series such as Star Wars or Harry Potter.
 
Learn a new language. Duolingo is also great for children.
 
Learn about art history on SmartHistory.
 
Find out about the history and culture of Indigenous communities at Family Art Adventures.
 
Do a craft project. How about a cardboard dollhouse, cardboard race car, a calming jar, paper dolls, origami bookmarks, wind chimes, or a mini foosball table?
 
Learn how to knit or crochet.
 
Decorate a t-shirt or a pillowcase.
 
Watch art tutorials and try a project. See Canadians Create or Wild Free and Crafty.
 
Learn how to draw with the help of a tutorial. See How to Toon  or Art for Kids Hub.
 
Try an adult colouring book or an app such as Colorfy.
 
Learn to play an instrument. There are many free online tutorials to get started. You don't need to spend a fortune on an instrument. Instruments under $100 include a mandolin, a melodica, a recorder, a tambourine, and a ukulele.
 
Have a karaoke party.
 
Organize a family photo shoot.
 
Get your children to do a science project. See The Fab Lab, Dyson Engineering Challenge Cards or Tinkercad.
 
Create your own interactive stories, games and animations on Scratch 2.0.
 
Get moving and try a new workout. Excellent resources for kids include Go Noodle and Moovlee. For adults, try:
Learn a dance choreography – try Kidz Pop or Learn how to dance
 
Make an obstacle course. Include things to jump over and crawl under.
You might also like these blog posts:
16 Things to Do on a Staycation 
Activities To Do From Home During the COVID-19 Pandemic