Changes to Our Services & Coping With COVID-19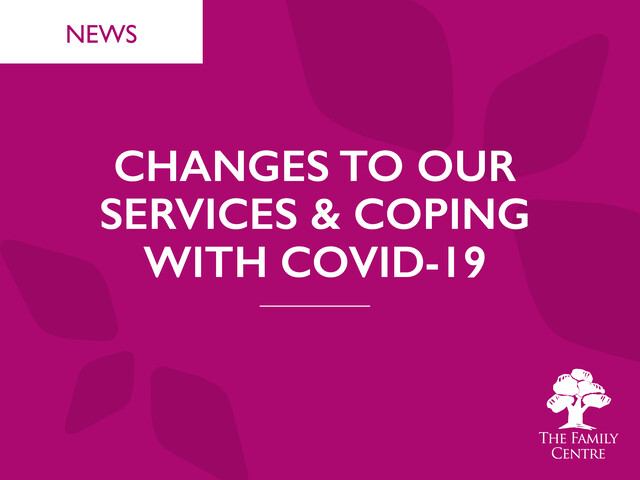 We are adjusting the delivery of our services to ensure everyone's health and to also provide supports to families in Edmonton during the COVID-19 pandemic. 
We will support the children, youth, and families that we work with over the phone or other options such as Facetime or WhatsApp. Your worker will connect with you to talk about options that suit you. 
Our free walk-in counselling is transforming into "talk-in" counselling. This means that anyone who would like to speak to a mental health therapist can contact us via the live chat on our website, by emailing therapy-leads@familycentre.org, or calling 780.423.2831. 
All of our classes are cancelled. 
Our therapeutic groups, Strive and Healthy Relationships, information sessions for new participants have been cancelled.
We will continue to provide language translation and interpretation services 
This crisis may cause strong emotions and anxiety. Everyone reacts differently to stressful situations - and that's okay. 
What you can do to feel better:
Take breaks from the news and social media.
Take care of your body. Try to eat healthy meals, exercise, get enough sleep, and avoid alcohol and drugs.
Connect with others. Share your concerns with trusted friends or family.
Do not hesitate to connect with us about phone counselling. A mental health therapist can listen to your concerns and provide healthy coping mechanisms.