International Women's Day Success Stories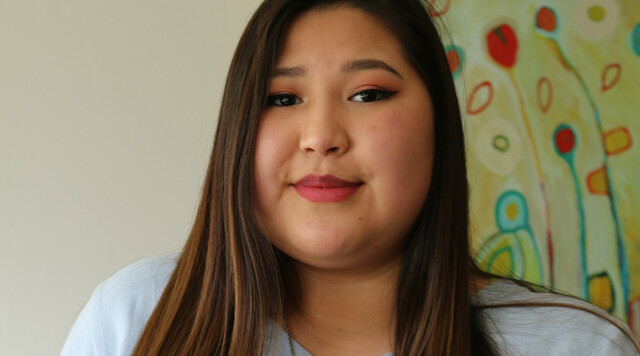 Today, on International Women's Day, we celebrate the achievements of these strong women who shared with us how they made positive changes in their lives.
Trista's and Angela's Story
Trista was shocked the day her oldest sister called her from prison. She asked Trista to care for her baby, Briella, when she would be born. Angela is Trista's and her sister's mom. She was hesitant at first because she knew it would be a lot of work for Trista. After giving it more thought, Angela decided that she would help Trista raise Briella.
Crystal's Story
Crystal was caring for her grandchildren when her world turned upside down. She had been sober for sixteen years but was accused of using drugs and alcohol. The next day her grandchildren were taken into care.
Jessica's Story
At the beginning of the pandemic, Jessica was extremely fearful of what was going to happen. Counselling gave her the confidence and reassurance to pull through.
Nataz's Story
Being at home because of COVID has allowed Nataz to feel more comfortable exploring her culture. Find out what Nataz has learned so far from working with our knowledge holder, Sherrylynne.
Blue's Story
When Blue started grade seven, she was suspended for lashing out and for her use of language. She was then introduced to Philiana, the school's mental health therapist with The Family Centre.
Katelynn's Story
Katelynn became familiar with the All In For Youth program while in Junior High school. Having had a good experience, she chose to attend Eastglen High school to access the program. She joined the head start to high school summer camp before school started. Here she learned about the breakfast club, an out-of-school program ran by the school's success coach.
Michelle's Story
Michelle was struggling with depression as she was building up the courage to get a divorce. With help from a Roots and Wings worker, Michelle was able to flee the abusive relationship safely and take control of her life. 
Kassidy's Story
Kassidy struggled with anxiety after having to grow up too fast. With counselling, she was able to step out of her comfort zone by fighting negative thoughts.
Brittany's Story
Brittany was a bystander at a knife fight after school one day. The Edmonton Police Service became involved and Brittany was referred to Michelle, The Family Centre's success coach at her school.
Susanne's Story
Worried about being a parent because of childhood trauma, Susanne joined Healthy Relationships. Using music and what she learned in the therapeutic group, Susanne continues to nurture her relationship with her daughter.
Mary's Story
Mary was forced to Edmonton because of the Fort McMurray forest fires. Shortly after, her husband moved back to Africa without her. She then had to take care of her nine-year-old grandson without a job or any savings. Find out how Mary's grandson helped her get back on her feet.
Wendy's Story
Building a life in Edmonton wasn't easy for Wendy, a Kenyan refugee. Being isolated from friends and family and raising five children without support was overwhelming. Knowing very little English, Wendy did not have the means to advocate for herself. Suffering from depression, she wanted to sleep all the time and would even forget if she had eaten in the day.
Joan's Story
Joan worked a tiresome 3 jobs, and when she came home, it was to a chaotic household in disarray. It appeared Joan was never able to catch a break, whether she was present with or away from her children. None of the things requested of her boys would get done. Joan was at the end of her rope — feeling afraid, exhausted, frustrated, and at the brink of failure.
Leanne's Story
Leanne's daughter struggled with her mental health which led to drug addiction and criminal offences. Being in and out of jail, she lost guardianship of her children. Right away, Leanne knew that she wanted to care for her two grandchildren. However, her husband did not agree with her decision and left her to be a single parent.
Patricia's Story
You don't always get to choose your family but Patricia was glad she could. There were no doubts in her mind when she decided to care for her ex-partner's son, Jon.
Teresa's Story
Teresa, a mother of five, had struggled with substance abuse for years, starting with drugs and alcohol at the age of 12. Sarah, a Roots & Wings worker at Teresa's daughters' school, came into the picture and helped her make positive changes.
Robyn's Story
Robyn was looking for something meaningful that would help her with her relationship but also with her personal development. She called The Family Centre for advice and they recommended the Healthy Relationships therapy group for women. 
Martina's Story
In the fall of 2016, Martina, a mother of two, was not in a good place. Her son was incarcerated, and it was very hard for her. She became depressed and closed off. The principal at her daughter's school asked if she'd like to see a therapist.
Elaine's Story
Elaine decided to take counselling because her home life had escalated to the point where she didn't know how to help herself any longer. 
For more inspiring, success stories, click here